Supplier Transportation Routing Manual
Hendrickson Supplier Responsibilities
Hendrickson/Watson & Chalin locations in North America utilize Ryder Integrated Logistics for all transportation routing and shipment processing. All supplier shipping activity will be directed to Ryder for effective and timely shipment planning and execution.
Suppliers to Hendrickson / Watson & Chalin receive the Hendrickson-Ryder Online Training Manual and an option for a telephone-based training session. These resources provide guidance for the setup process and establishing system access, as well as instructions for shipment entry and Bill of Lading creation. (If you are a current supplier, and have not received this document and/or training, or if you supply a Hendrickson location outside of North America, please contact your Materials / Purchasing representative.)
Low Weight Shipments
Shipments weighing less than 150 pounds should be shipped via UPS Parcel Ground Service (not through Ryder) using the appropriate UPS Parcel Account Number. (UPS Parcel Account Numbers can be found in the Supplier Transportation Routing Manual available with in the Supplier Portal.) Shipments are to be set up directly with UPS Parcel Service (not with UPS Freight Service).
Shipment Notification
All supplier shipments to Hendrickson / Watson & Chalin weighing more than 150 pounds will be processed through Ryder's online shipment planning tool.
Login to Ryder Online and choose the Ryder Entry option; complete the required fields and submit to Ryder 24 to 48 hours in advance of requested pick-up time. (Please allow additional time for flatbeds or specialized equipment.) Shipments entered with less than the requested lead time may be subject to delay.
Contact the Ryder Operations Management Center (OMC) with any questions, to make changes to shipments, or to report shipment delays.
Review the website for updates to your shipment, and confirm the pick-up date, carrier assignment, and shipment reference number. You may also setup automatic email alerts to notify you when the carrier planning is complete.
Notify the Hendrickson/Watson & Chalin Materials Planner if your shipment will not meet the required delivery date.
Notify Ryder if the carrier does not arrive as assigned.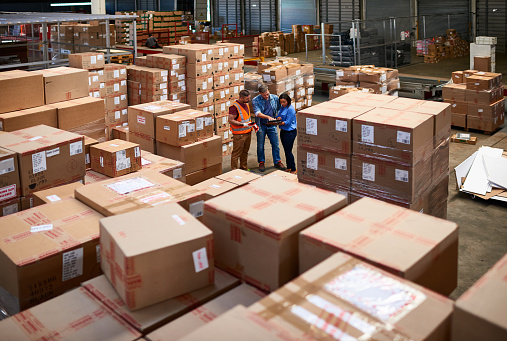 Planned Route Shipments
Suppliers with frequent, large volume shipments at regular intervals will be targeted for pre-planned transportation. Ryder will work with Hendrickson/Watson & Chalin and their suppliers to establish a schedule for these pre-planned shipments. These "planned routes" do not require advance notification. However, in the event of a change to the planned route or a cancellation (e.g., due to plant shutdown or holiday) a route cancellation is required.
Milk Runs
Ryder also looks for opportunities to string together multiple supplier shipments within a geographic region or along a path leading to the plants, between the plants, and/or between suppliers. Ryder then determines optimal pick-up times and dates which are convenient for both the plant and supplier. Carriers that can make the runs on a consistent, regular basis are secured for these "milk run" deliveries.
Documentation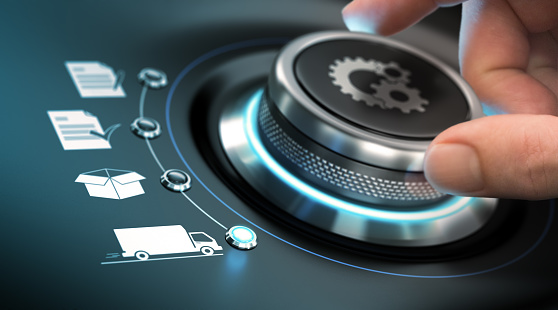 Please ensure the following information appears on your Bill of Lading or use the available Ryder Online Bill of Lading.

Ryder Load Number
Designated Carrier's Name
Bill-To Instructions – Mail or EDI Hendrickson responsible freight invoices to:
Hendrickson c/o Ryder Integrated Logistics
39550 West 13 Mile Road
Novi, MI 48377
Note: Freight Terms should be "Collect" or "Third Party" to a Hendrickson / Watson & Chalin Plant. Please do not use "Hendrickson c/o Ryder" as a 3rd party bill-to location.
All required Customs documentation for international / cross-border shipments. See below for Freight Forwarders information.
Provide all documentation required for storing and transporting Hazardous Materials including, but not limited to, descriptions, proper shipping names, UN/UA numbers, hazard class, and packaging group.
Transit Time
Suppliers must ship orders with enough time to reach the destination by the agreed upon date. Suppliers can contact the Ryder OMC for assistance in determining the transit time required for each shipping location / destination by mode. Transit time must be considered when determining the ship date required to make an on-time delivery to Hendrickson/Watson & Chalin.
Load / Unload
Freight must be loaded or unloaded within 1 hour. If additional time is needed, Ryder must be notified, as additional charges may apply.
Late Shipments and Short Shipped Orders
Notify the Hendrickson/Watson & Chalin Material Planner in advance if a shipment / order will not reach the destination by the agreed upon date.
Late shipments should be arranged by the supplier with the cost of transportation paid by the supplier. If a supplier is arranging transportation, they must provide the Hendrickson/Watson & Chalin Material Planner with the shipping information in writing prior to departure.
Expedited Shipments
Ryder will not arrange for an expedited delivery unless it is approved by Hendrickson/Watson & Chalin personnel.
Freight Debits
Suppliers may be debited for freight charges. Reasons for a supplier to be debited include, but are not exclusive to, the following scenarios:
Detention time for drivers delayed when loading or unloading exceeds 1 hour.
A cancellation is received with less than 24 hours' advance notice or after a carrier has been positioned.
Freight cost for expedites arranged by Hendrickson/Watson & Chalin to resolve past due shipments or quality issues.
Ryder Responsibilities
Ryder is responsible for mode determination and carrier selection based on provided shipment characteristics and delivery requirements (including hazardous and international shipments).
Ryder will process all shipment requests received within the specified lead time within 2 hours. Shipments received with less lead time will be processed as exceptions and returned as quickly as possible.
The carrier assignment, shipment reference number, and pickup date will be returned to the requester via Ryder Online for inclusion on vendor shipping documentation.
Missed or Late Pick-ups
Ryder will manage all shipment exceptions including missed or late pickups. Please direct all communication with regard to pick-up or delivery activities to the Ryder OMC.

Ryder Contact Information
| | | | |
| --- | --- | --- | --- |
| Ryder Transportation Management Center (TMC) | Hendrickson Team | 866-716-8275 | |
| Logistics Manager (OMC) | Camille Fachini | 248-699-7646 | |
| Logistics Project Lead | Lori Aumick | 248-699-1370 | |
| Group Logistics Manager | Nathan Fredericks | 248-699-1354 | |
Customs Brokers
All Hendrickson locations:
except Hendrickson Spring Stratford Northbound, and Brampton)

All shipments cross in the US northern border should be directed to:

Livingston International
Northern Border USimports@livingstonintl.com
Air and Ocean LIINBWestAO@livingstonintl.com

All shipments cross in the US southern border should be directed to:

CH Robinson
Southern Border 678-Intrabranch@chrobinson.com
Air 642-AirImport@chrobinson.com
Ocean 642-OIGFATEAM2@chrobinson.com

Air and Ocean International clearance will be provided by Livingston International.
CH Robinson will clear air / ocean only then they are the freight provider and Hendrickson is responsible for the freight. Clarification provided as necessary.
Hendrickson Spring Stratford ON: Northbound Only:

Rutherford
http://therutherfordgroup.com/contact.html
519-273-3592

Hendrickson Mississauga, ON:
Livingston Team 14
CST48214@livningstoninl.com
Phone#: 905-676-3700 Fax#:866.548.4685


Hendrickson Spring Mexico Piedras Negras:
Ryder is not responsible for shipments to or from this location. Please contact Hendrickson Spring Mexico directly for all shipping instructions.

Hendrickson Mexico El Marques:
Consignee address for Less than Truckload (LTL) shipments Southbound to Hendrickson Mexico Apodaca should be documented to the designated forwarder.

Hendrickson Mexicana
c/o Gonzalez De Castilla
11929 Sara Drive, Suite B
Laredo, TX 78045
956-717-8559