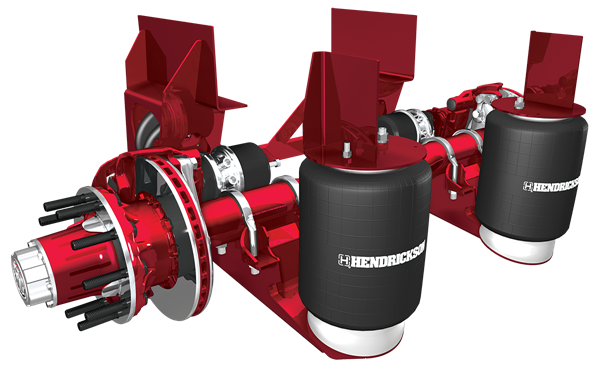 Hendrickson Introduces TOUGHLIFT
Hendrickson Asia Pacific debuted the new TOUGHLIFT™ non-steer lift axle in May at the Brisbane Truck Show. Available as a pusher or tag axle, with either disc or drum brakes, the design promotes up to 10 tonnes of capacity in order to handle a variety of truck applications.
Explore All Updates
The World Rides On Us
The World Rides On Us® summarizes Hendrickson's growing global position in the commercial transportation industry and the on-going drive to build relationships and provide services that benefit fleets, owner-operators and truck and trailer manufacturers around the world.
Read More