INTRAAX®
Integrated Axle & Air Suspension System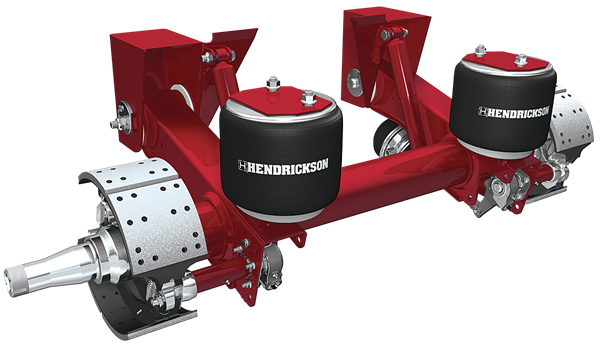 Worldwide, OEMs, fleets and owner-operators put their trust in Hendrickson INTRAAX® for advanced trailer air suspension technology.

INTRAAX manages demanding applications with a straightforward, functional design derived from sophisticated engineering. The INTRAAX family brings a breadth of models to meet your hauling challenges — top-mount, low-ride, extreme-duty and liftable models in capacities from 10.4 to 11.3 t.

INTRAAX helps to increase payload, protect cargo, ensure driver comfort and keep equipment operating at peak efficiency. For more information on INTRAAX, contact your local trailer dealer or Hendrickson.